1. Celebrating Birthdays
You are having birthday of your kid and some of family members are not around. Its an inexplicable emotional feeling to see your loved one's face at his/her birthday. Through Google+ Hangouts other members who are not present and are on different places, can enjoy those moments of celebration.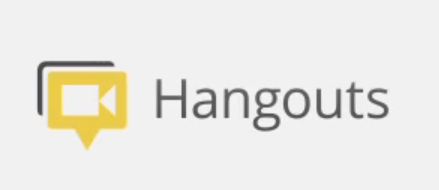 2. Hangouts Of Live Cooking
You want to make a dish but not sure about the recipe. Don't worry, go and hangout with your friends and organize a live cooking session. Its amazing to make food while hanging out with friends.
3. To Teach Remote Students
A good resource for those who give online coaching to their students. With hangouts, its like a live classroom over internet. Imagine one teacher taking individual coaching of a student or simultaneously imparting knowledge to 9 students.
4. Weekend Chat With Friends
Its a long time after you started this new job or left college or moved out to this place and from that long you haven't talked much to your friends. Go, invite your friends over a weekend hangout and enjoy those old college jokes, discuss about new happenings and feel the magic of being with them again.
5. Client Meetup Over Hangouts
Skype is a great tool to have professional remote meetings but it has its own limitations in terms of group meetings. Try Google Plus Hangout for a client meetup. You can feel it a bit unprofessional but its OK after all you are there to work and that too more efficiently, not to show off.
6. Hangout Project Discussions
You are working with a team of guys who are masters in their areas and they are all in different countries or places. Use hangout to discuss project plans, strategies, schedules and processes etc.
7. See Synced Youtube Videos With Friends & Families
You can not enjoy alone for long. Few people can say, they do but the reality of joy is enjoying together. Watching videos together with your friends and families is another experience you may have by Google+ Hangouts.
8. Hangout With Your Audience
This looks strange but it works. Hanging out with your audience in a way that KOMU-TV in Columbia is doing. Sarah Hill, an anchor from the channel has organized hangout and started inviting her friends to give them a view of behind-the-scenes newsroom.
9. Recruitment Interviews On Hangouts
This is something that could be interesting for some. In those cases where applicant is in another city and for interview he has to travel long or you have to organize a group discussion of 8-9 people to get an idea about who is best among them, you can use Google+ Hangouts.
10. Collaborative Working Through Hangouts
Many collaborative working tools are available in the market from live document editing solutions to p2p services. Google+ Hangout can be a pretty good tool for social collaborative working.
For some, some of the above may work and some not. What you think? Which one could work for you? or how you would like to use hangouts in your own way?